Brooke, co-owner of one of my favorite Tacoma shops, UrbanXChange, has been building a collection of vintage wedding gowns over the past couple years and we dreamed up this idea for a wanderlust-y, vintage inspired, eclectic styled wedding shoot to showcase her dresses! I loved the idea of it being colorful, but not in an over-the-top way, cozy, and eclectic with lots of interesting textures and patterns. One of my favorite ideas was a "Pendleton" wedding cake. I love the look of cakes that have amazing patterns, but I'd never seen a cake that utilized the sort of Pendleton type patterns, and it went perfectly with the Vintage RV and free-spirited style we were shooting for.
In addition to the photography I also did the florals for the shoot. I love working with more unconventional florals and the Protea in the bridal bouquet was one of my favorite details. I also had a ton of fun decking out the front of the Winnebago with a pretty floral swag and handmade fabric tassel strand (from my own wedding!) across her "nose".
In true Pacific Northwest fashion Rainier beer was our cheers-ing beverage of choice, rather than champagne! (The groom model actually had the beer in his car from a camping trip he'd just returned from, which made it all the more perfect!).
Rainier is a solid go-to cheap beer here in the PNW, but I thought a fun couple like this would also have a delicious signature cocktail for their celebration, so here is "The Brave," a scrumptious cocktail recipe with a lot of visual impact as well! Figs are so gorgeous!
Signature Cocktail recipe:
"The Brave" Fig, Gin, & Honey Cocktail
(adapted slightly from Savor Home)
Fig Puree
1 cup fresh figs, rinsed & halved
1 tablespoon sugar
2 teaspoons water
Juice of half lemon
Add everything to a blender and blend until smooth. You can make this ahead of time and store it in the refrigerator for up to 4 days. Recipe makes enough puree for about 4 cocktails, multiply for larger quantities.
Cocktail recipe
1 1/2 tablespoons fig puree
1 tablespoon honey
2 oz ginger ale
1.5 oz gin
2 tsp fresh lemon juice
Add the fig puree and honey to a cocktail shaker. Stir it together with a spoon until it is well combined. Add ginger beer, gin, and lemon juice and fill with ice. Shake until frosty and strain the mixture into a cocktail glass. Garnish with a halved, skewered fig!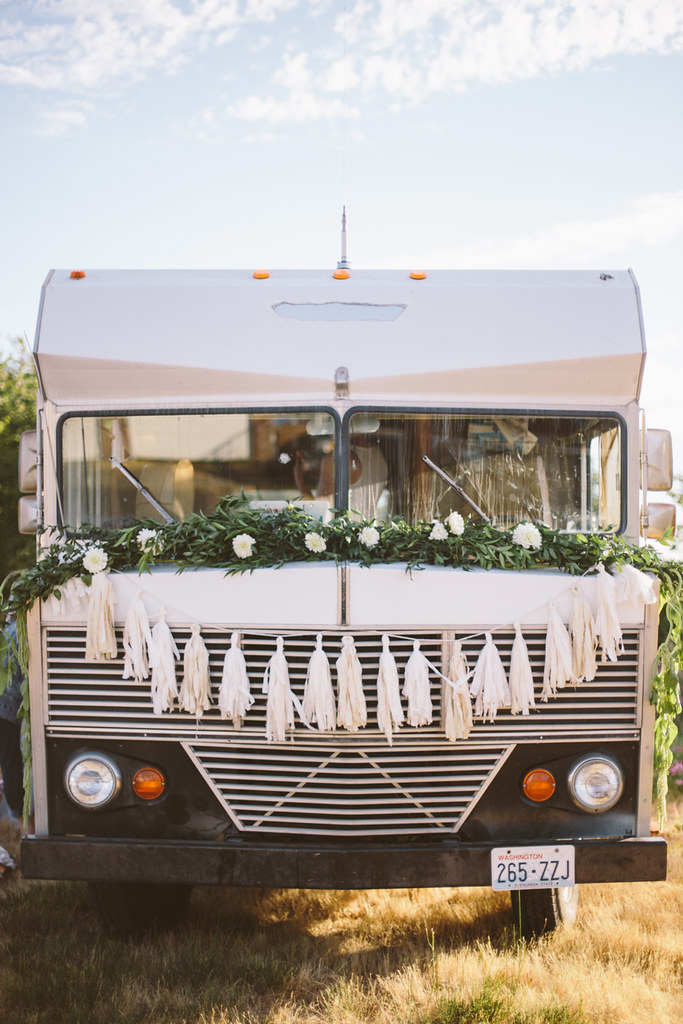 Set Styling + Floral + Photography:
Gown + Wardrobe Styling:
Jewelry:
Hair + Makeup: